Share Survey
With SurveyPlanet sharing your survey couldn't be easier. All surveys have their own unique url which you can paste into an email, share on your favorite social network or embed into your own website.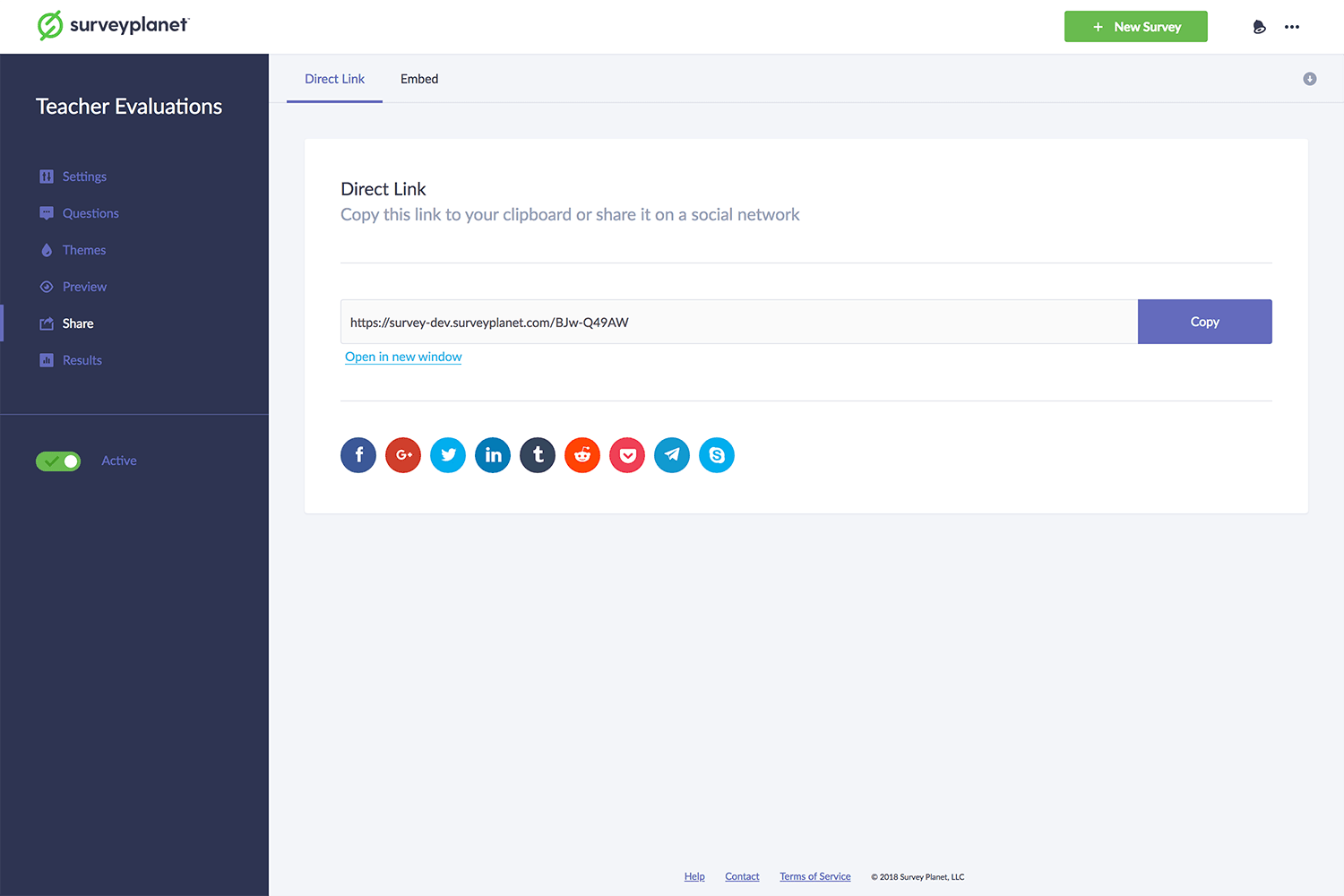 From the survey you want to share, click the Share icon .
Click the Copy button on the right side of the URL.
Your link is now copied and can be pasted and sent to whomever you want.
We make it easy to share your survey using Facebook, Twitter, Google+, Linkedin, Tumblr, Reddit, Pocket, Telegram and Skype.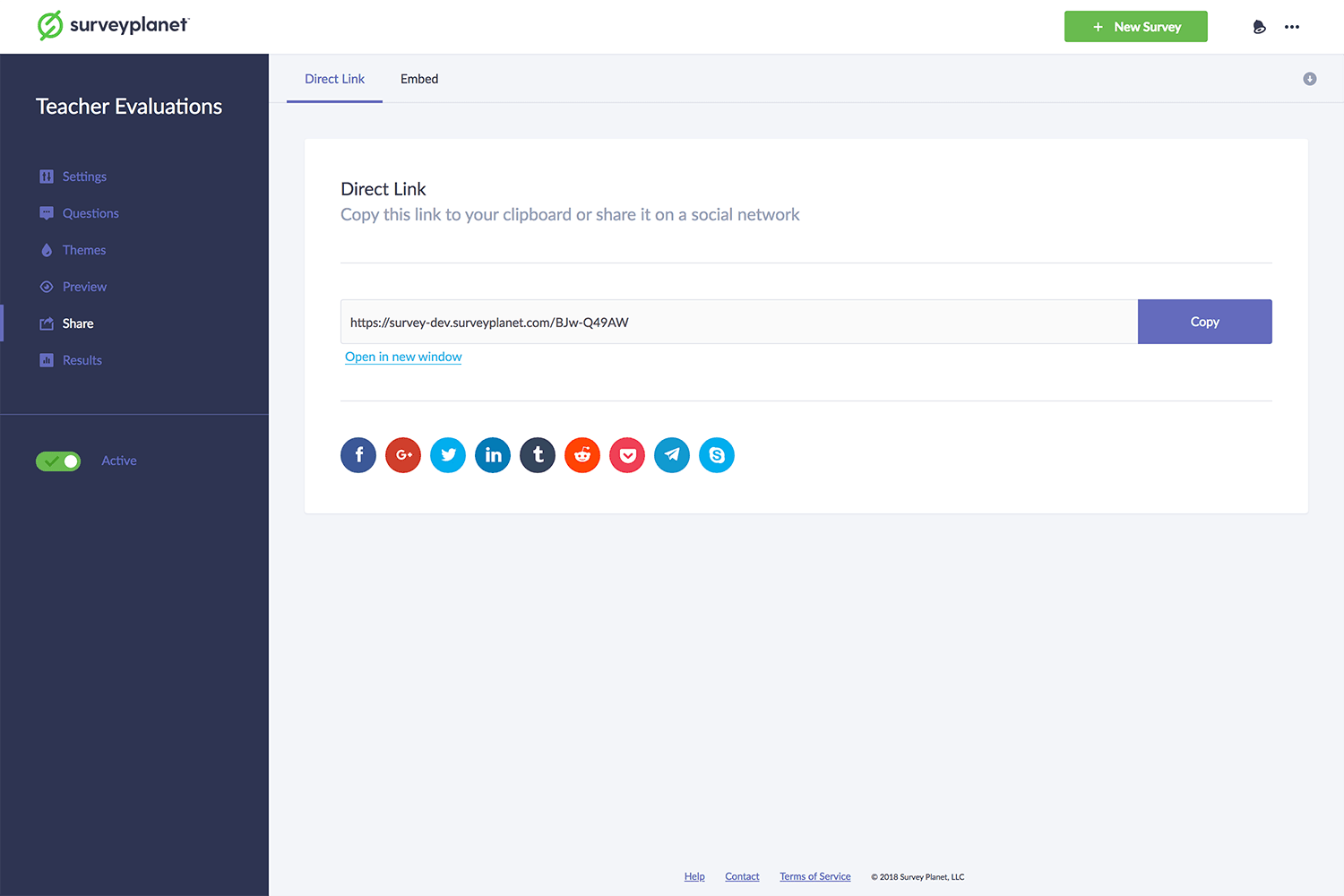 From the survey you want to share, click the Share icon .
Click the icon for the social network of your choice at the bottom.
This will open a new window for the social network you choose.
If you aren't logged in, log in to that social network.
Add any message you would like to the post and then submit your post.
When sharing your survey on social networks, they will have a thumbnail and a meta description. Both thumbnail and the meta description will be the same as your Welcome Message. You can change your Welcome message in your Survey Settings under Welcome & Success tab. You can read more about Welcome & Success settings here.
You can embed your survey on your website using the code we provide: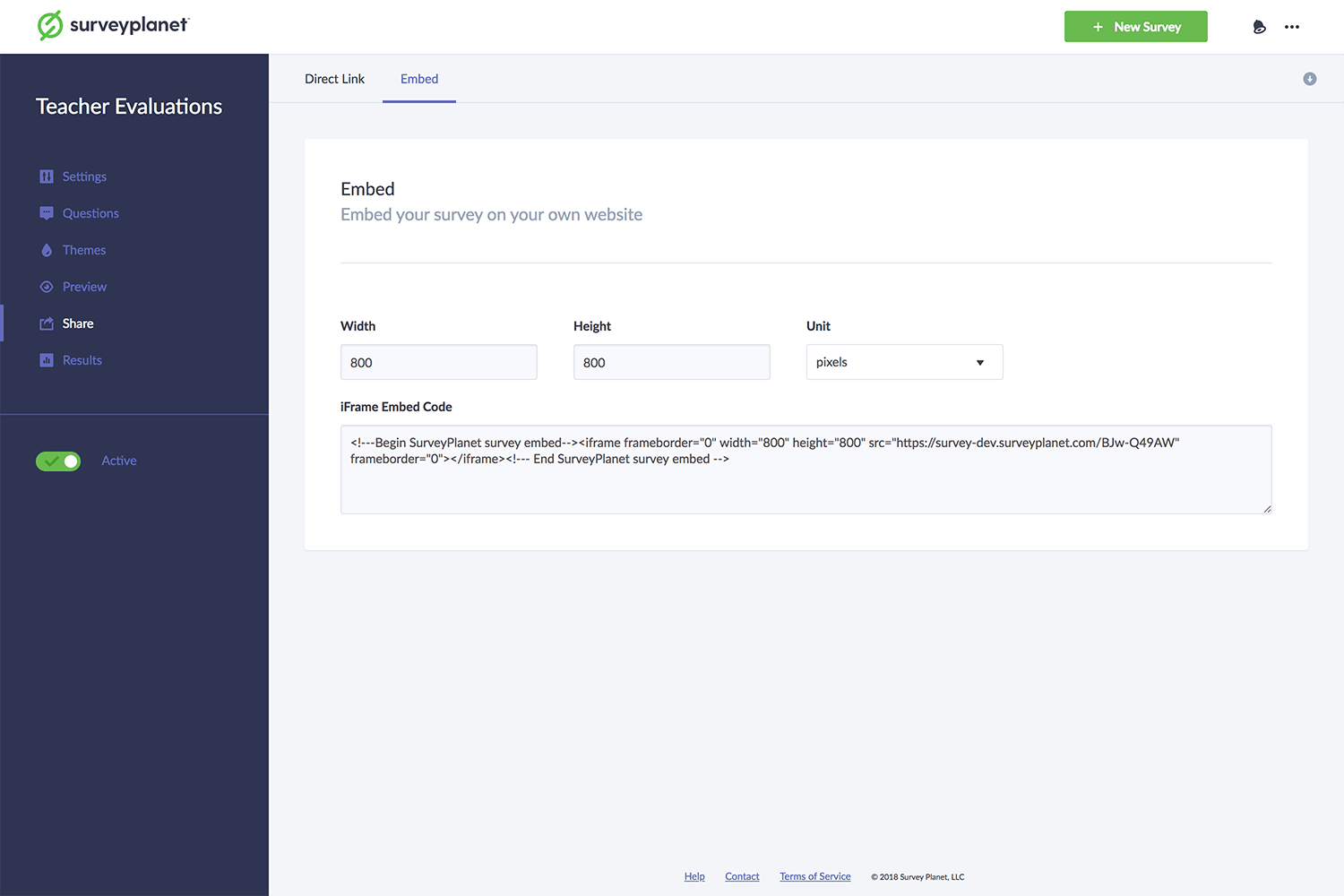 From the survey you want to embed, click the Share icon .
Click Embed at the top of page.
You can change the dimensions of your survey in the Width and Height boxes as well as the Units if you'd like to use percentages.
Copy the code in the iFrame Embed Code input field.
Paste it where you want the survey to be on your webpage.
Note: this is HTML, so you will need to be in the HTML editor of your website.